Sale price

$46.00

Regular price
There are a few datasets that I have started to revisit and look at differently. Rain data is the latest revival. As humans, we are innately drawn to searching for patterns. Weather data is full of them.
The element that drew me in this time were the specific times or days of each year where it consistently rained. When looking at data for a specific area in Glasgow for a recent project, at 9pm on the dot it seemed to rain on most days.
For total rainfall across the UK over the past 90 years, the day that most stood out was the 3rd October. For many of these 90 years, October 3rd brought significantly heavy rainfall. In fact, the heaviest total rainfall across all 90 years was 3rd October 2020.
The design itself plays on the phrase 'nice weather for ducks' and uses an upturned umbrella (with a ducks head for the handle) to display the daily rainfall. Each line on the umbrella represents a different year and visualises rainfall from the beginning of October to the end of February where October sits at the top. The thicker the line, the greater the rainfall.
Details

Limited Edition of 100
A3 (297mm x 420mm) 3 Colour Risograph. Printed in London
175gsm GF Smith Colorplan Paper. Made in Hull
Optional 305mm Oak Magnetic Frame. Made in Shropshire
100% Recycled Cardboard Tube. Made in Ayrshire
Postage

UK = £5 | Europe = £15 | ROW = £20.
UK orders over £30 are upgraded to first class signed for.
Free postage for orders over £100 within the UK.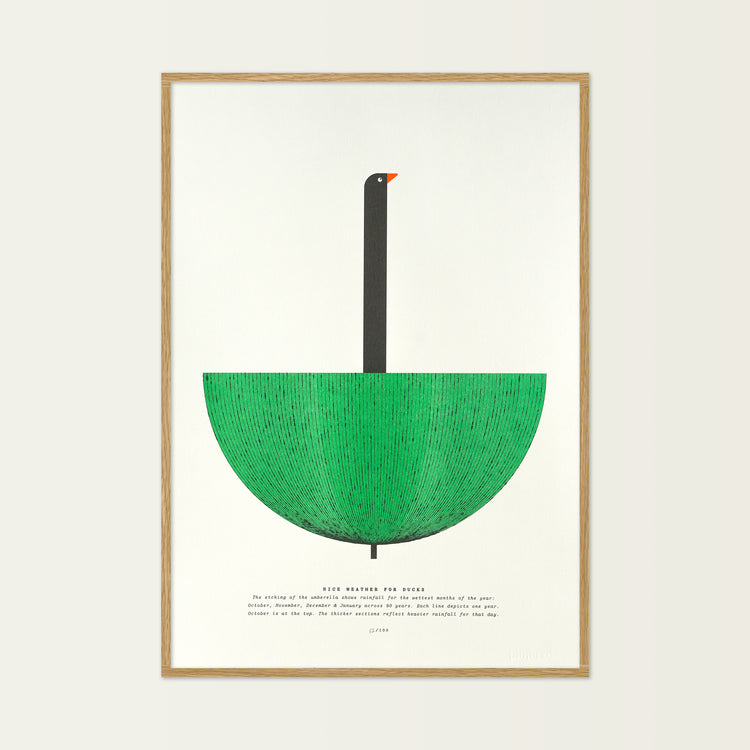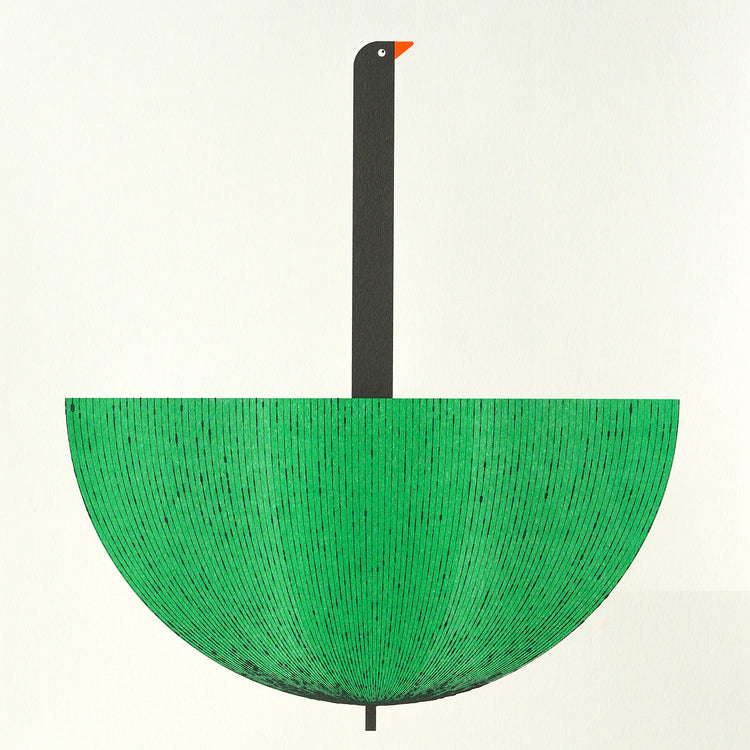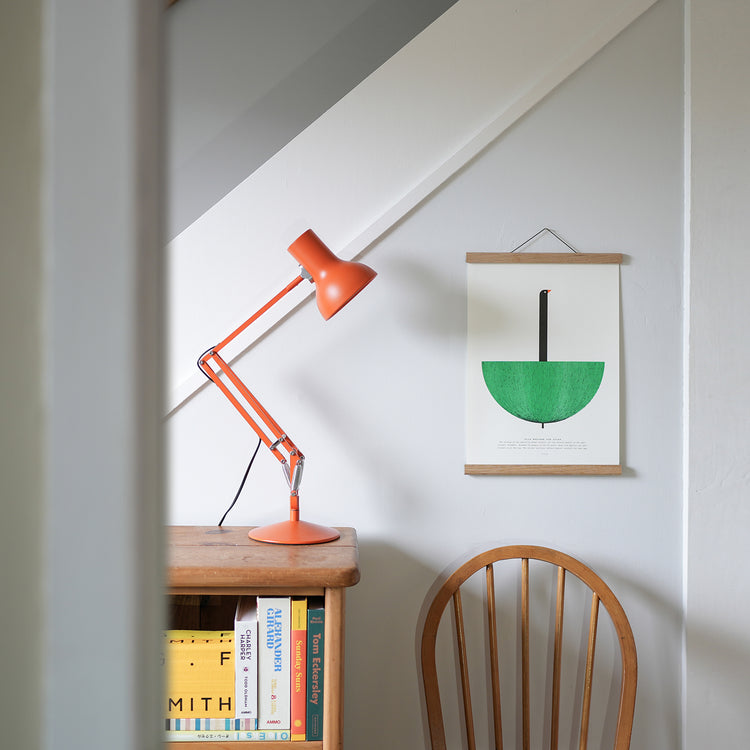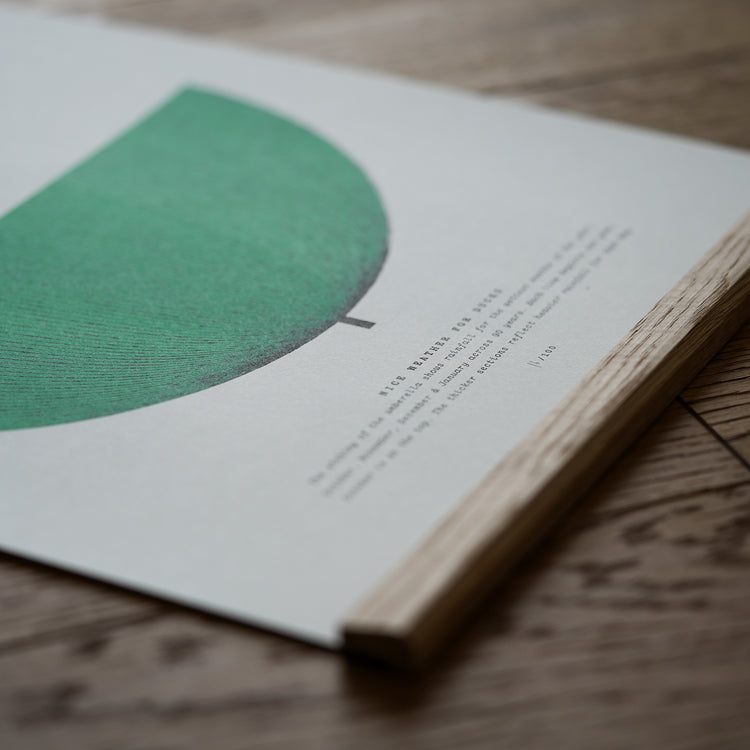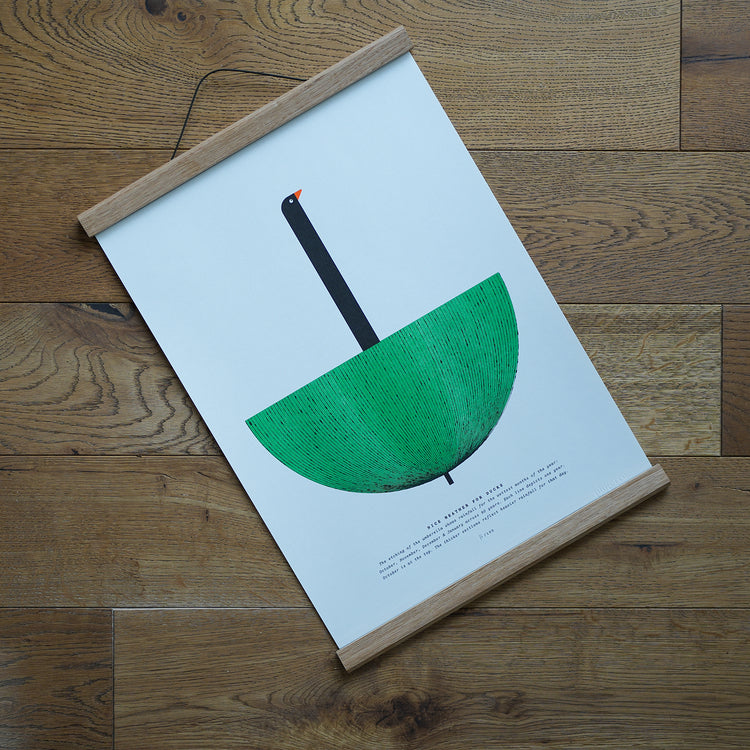 Process

Read more about the process and watch stories, which follow the entire journey of creating a piece of work from start to finish.

Materials

Read more about how the products are packaging and how we use paper engineering to eliminate glues and plastics from our tubes.