Sale price

$38.00

Regular price
Every day the sun rises and sets but for all my revolutions around the sun, I've never stopped to really notice the changes in the daylight hours. Until now.
This may seem a basic premise for a design but its surprising how many people don't seem to realise the patterns of daylight. Whilst the summer and winter solstices mark the longest and shortest hours of daylight, the latest sunsets in the summer happen much later than the longest day and the sun is already rising earlier before the shortest day arrives.
This design marks these shifts and changes. The print on the back of the t-shirt depicts the sun where each ray represents a different week of the year. The consistently long pink rays indicate the longest day and the yellow rays indicate the hours of daylight for the given week.
Details
Limited Edition of 50
2-colour Hand Pulled Silkscreen Back Print. Printed in Glasgow
1-colour Hand Pulled Silkscreen Front Print. Printed in Glasgow
Un-dyed Raw Organic Cotton T-Shirt. Made in Bangledesh

Size Guide

Small | 38.5" Chest + 27" Length  98cm Chest + 69cm Length
Medium | 41" Chest + 28" Length  104cm Chest + 72cm Length
Large | 43" Chest + 29" Length  110cm Chest + 74cm Length
XL | 45.5" Chest + 30" Length  116cm Chest + 76cm Length

Postage

UK = £3 | Europe = £15 | ROW = £20.
UK orders over £30 are upgraded to first class signed for.
Free postage for orders over £100 within the UK.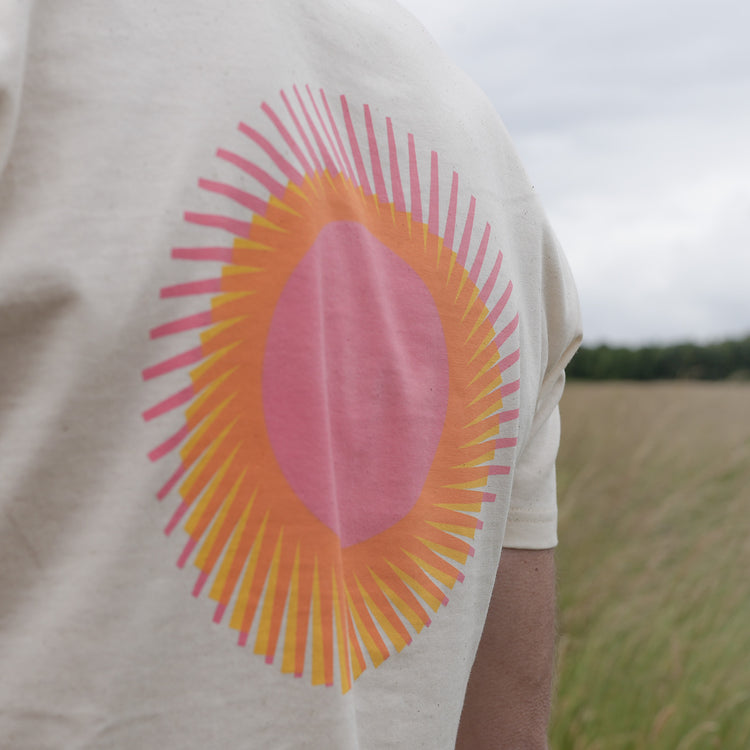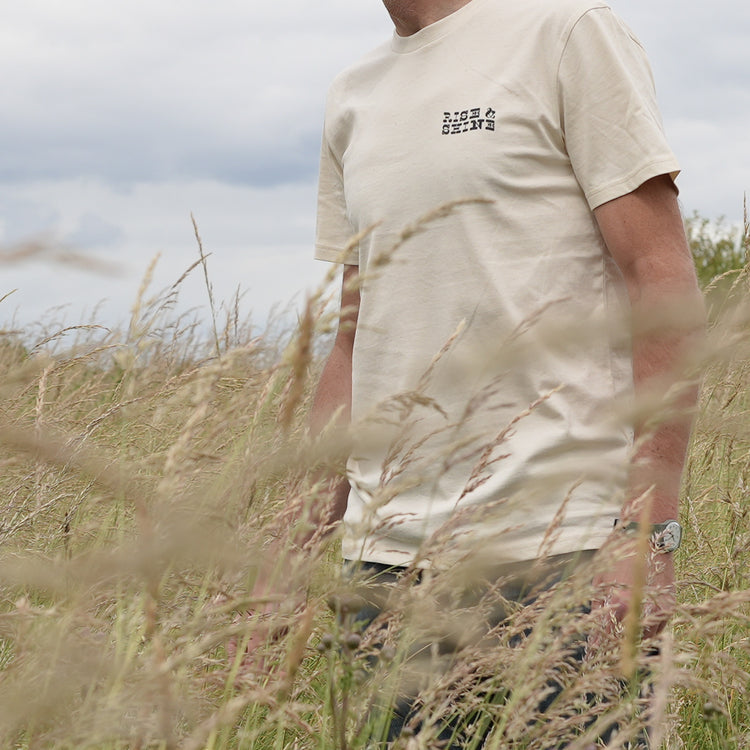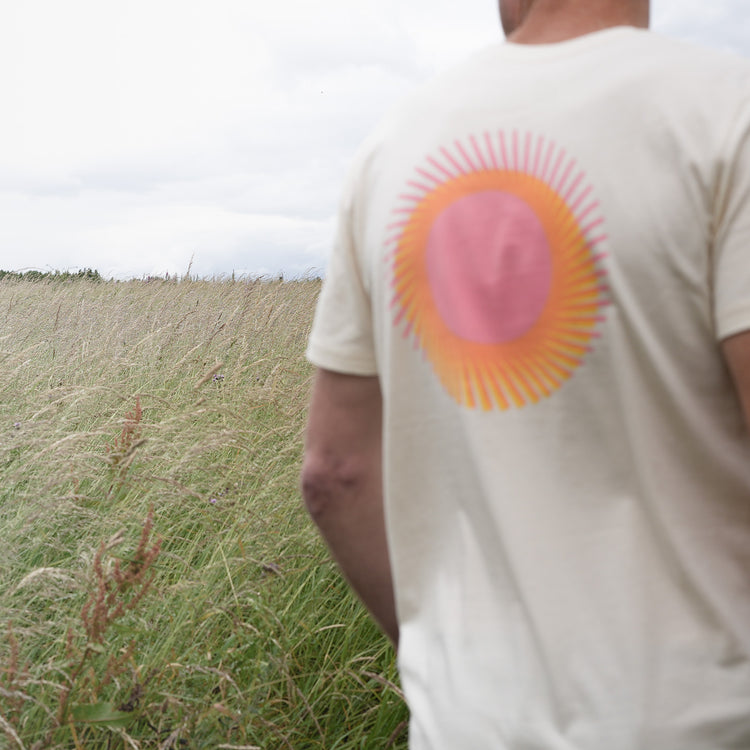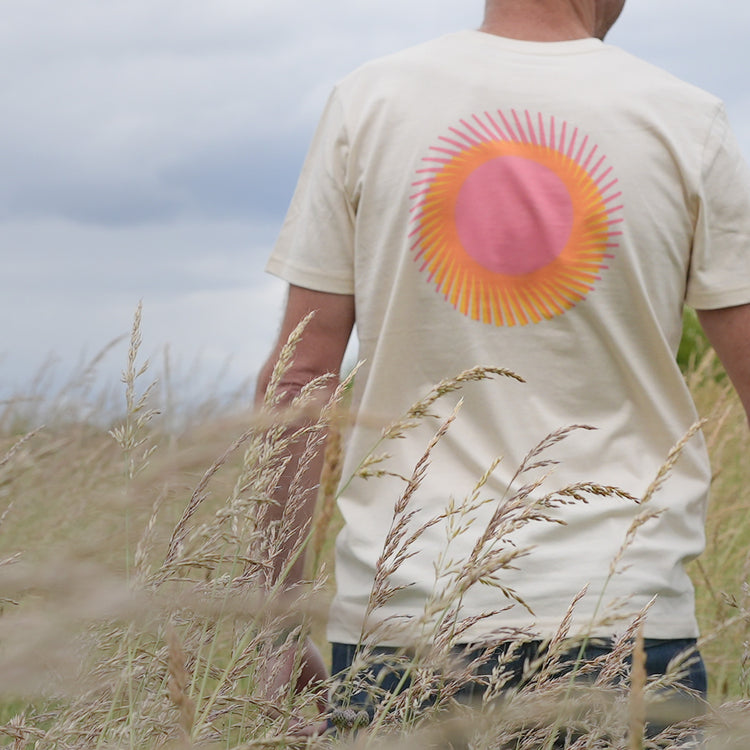 Process

Read more about the process and watch stories, which follow the entire journey of creating a piece of work from start to finish.

Materials

Read more about how the products are packaging and how we use paper engineering to eliminate glues and plastics from our tubes.