Sale price

$46.00

Regular price
Travelling back and to over the Forth and gazing at the Rail Bridge, I wondered if I could recreate those iconic triangles using data. Given the Road Bridge was often closed due to winds, the most obvious data to use was wind data.
But is it interesting?
There's one thing drawing with data but I like to draw people in with data rather than just using it as a means to an end. After all, data is full of stories.
The most obvious question to explore was the changes in wind speed. I gathered data that spanned the period between the construction of the Road Bridge and Queensferry Crossing (whilst the design is based on the Rail Bridge). But whatever way you look at daily wind data over 53 years, you either average down to 30mph winds. Every day. Or you look at the windiest day of each of those 53 years and unsurprisingly, you'll get a windy day every day.
What was interesting was the direction. Pretty much every wind travelled from the West. Except when it didn't. The recent Storm Babet testified to having some windy easterlies.
And so the white triangles along the rail bridge swing to the left to indicate 0% westerly winds and to the right to indicate 100% westerly winds. The percentages are based on daily wind direction across 53 years broken down by week. 
Details

Limited Edition of 100
(210mm x 420mm) 2 Colour Risograph. Printed in London
175gsm GF Smith Colorplan Paper. Made in Hull
Optional 215mm Oak Magnetic Frame. Made in Shropshire
100% Recycled Cardboard Tube. Made in Ayrshire
Postage

UK = £5 | Europe = £15 | ROW = £20.
UK orders over £30 are upgraded to first class signed for.
Free postage for orders over £100 within the UK.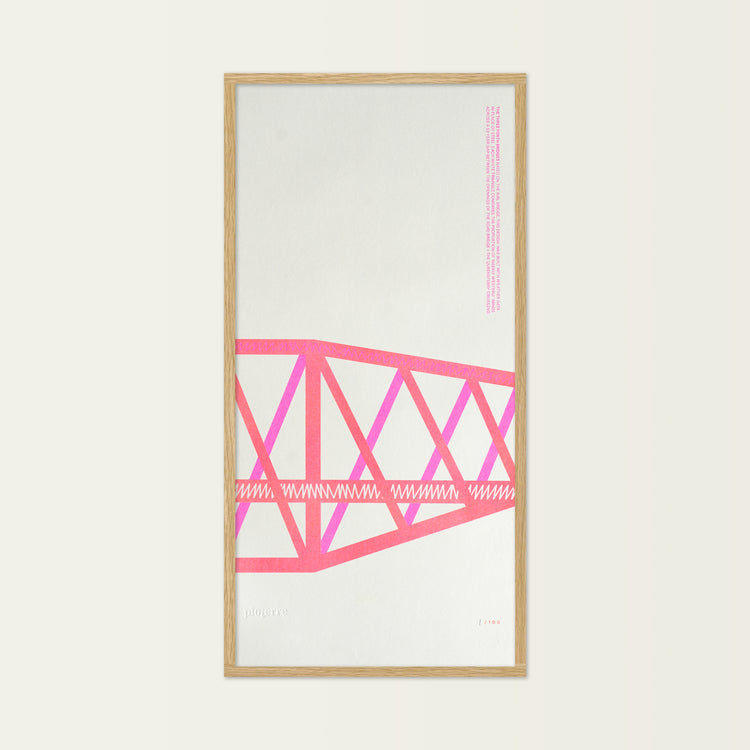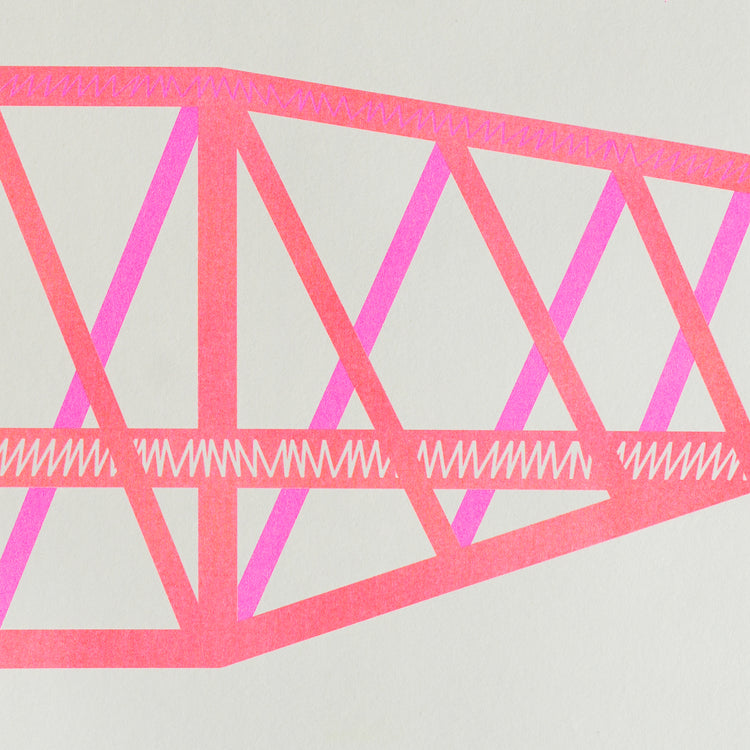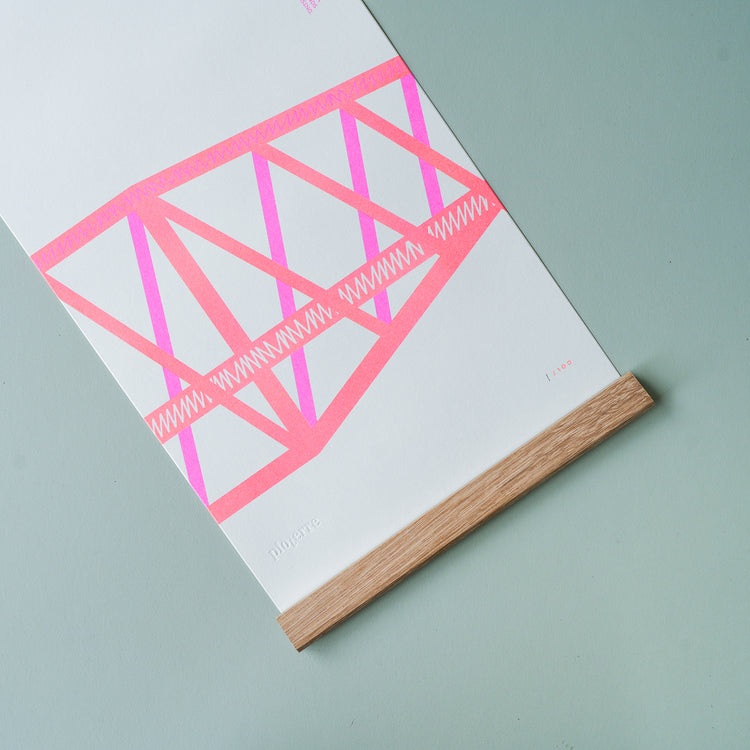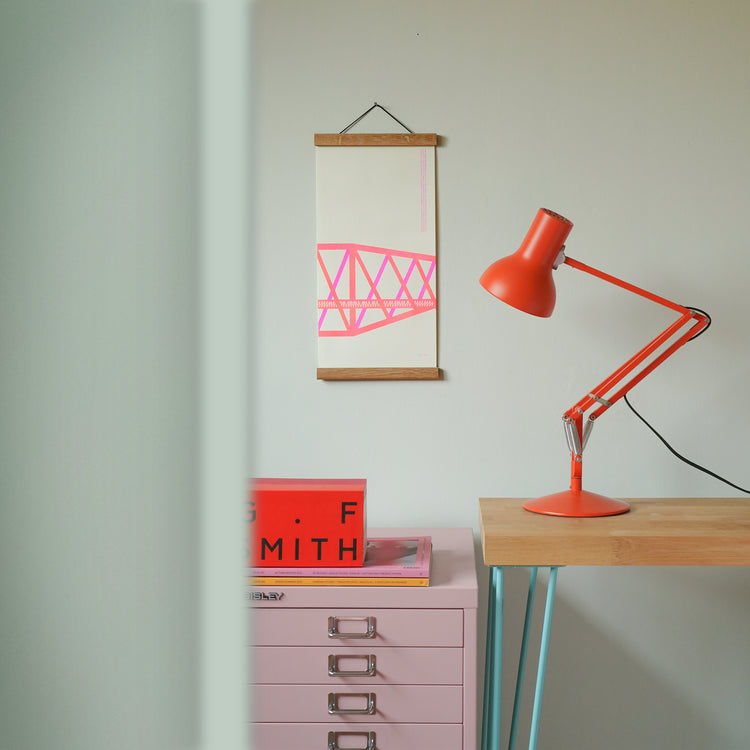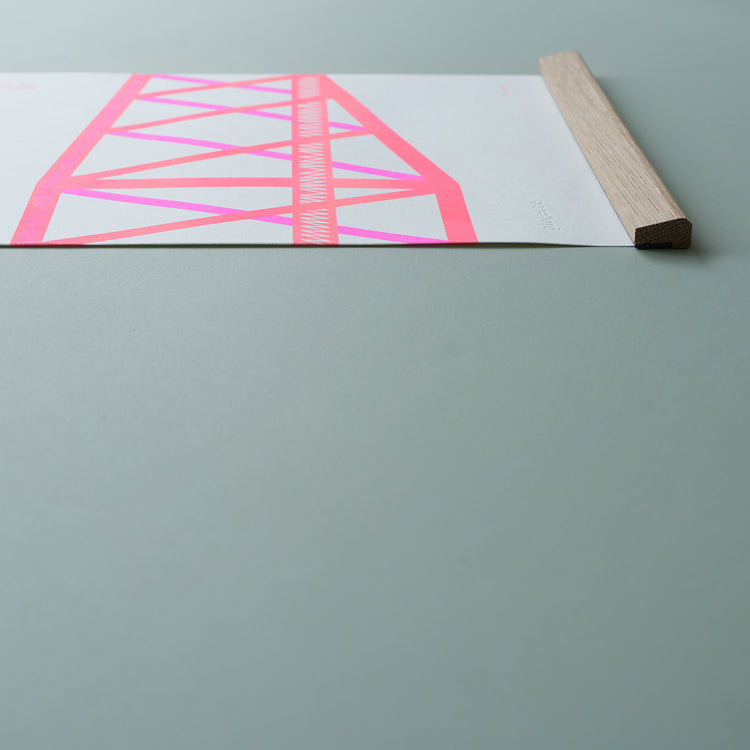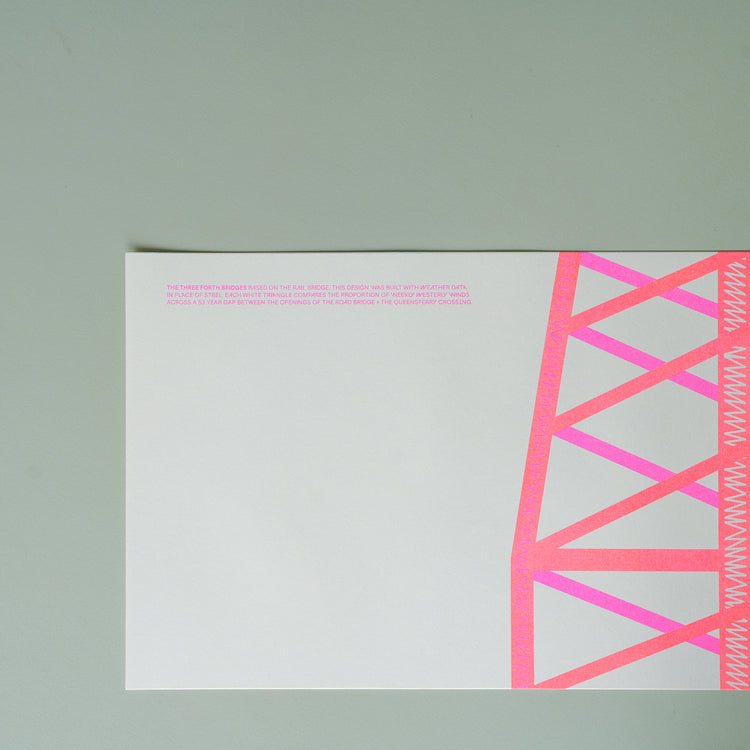 Process

Read more about the process and watch stories, which follow the entire journey of creating a piece of work from start to finish.

Materials

Read more about how the products are packaging and how we use paper engineering to eliminate glues and plastics from our tubes.