Sale price

$38.00

Regular price
Every print begins with a curiosity. The curiosity that sparked this print was working out tides for a bay further down the coast. My first thought jumped to 'just add half an hour'. But the questioning side of me wanted to make sure that was true. So I turned to data.
And the answer?
Not quite. It depends where you are. There are so many things that affect the tide other than the draw of the moon (shape of the bay and other factors such as tidal currents).
Which is where this print comes in. The design follows the tides clockwise around the coastline of the UK at noon on world ocean day. The line thickness to the left of the print indicates whether its a high or low tide at noon, and the point of the change in thickness reflects the time when the opposite tide is in peak state.
Details

Limited Edition of 100
(210mm x 420mm) 1 Colour Risograph. Printed in London
175gsm GF Smith Colorplan Paper. Made in Hull
Optional 215mm Oak Magnetic Frame. Made in Shropshire
100% Recycled Cardboard Tube. Made in Ayrshire
Postage

UK = £5 | Europe = £15 | ROW = £20.
UK orders over £30 are upgraded to first class signed for.
Free postage for orders over £100 within the UK.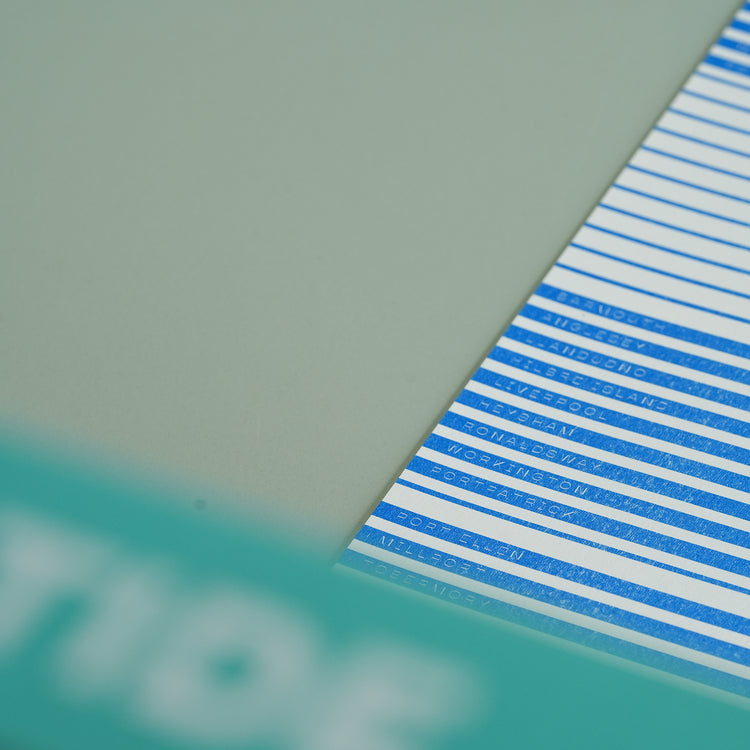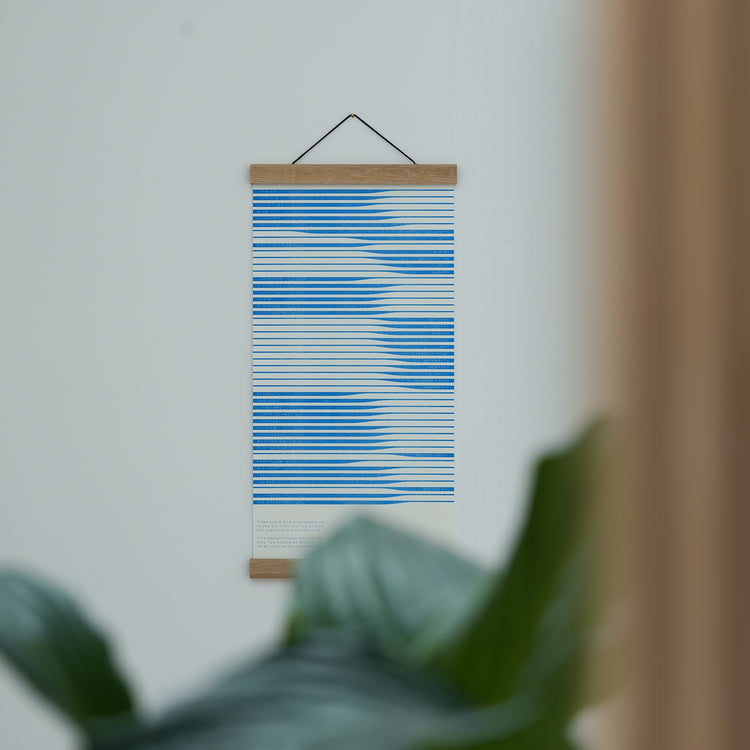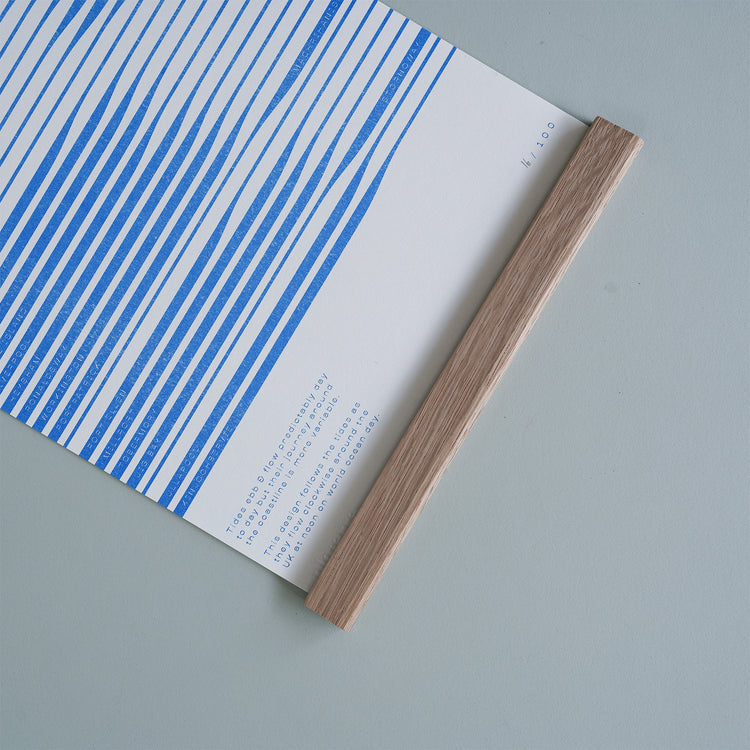 Process

Read more about the process and watch stories, which follow the entire journey of creating a piece of work from start to finish.

Materials

Read more about how the products are packaging and how we use paper engineering to eliminate glues and plastics from our tubes.